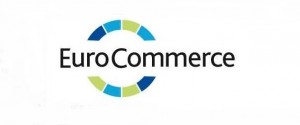 Eurocommerce: statement on outcome of UK referendum. "This is a sad day, but also a wake-up call for Europe and for the future direction
of the European Union. We must respect the will of the British people, but we will miss the liberal and forward-looking policy input of a country which has been a driving force in the single market, better regulation and open global trade. Britain is the nation of shopkeepers, and the dynamism of British retail has made it a leader in innovation in the high street and online," said Christian Verschueren, Director-General of EuroCommerce today.Britain's legal situation remains the same for at least two years, but EuroCommerce calls upon Europe's leaders to bring calm to what is a nervous environment today, and ensure that the negotiations on Britain's leaving the EU will be an orderly and considered process with an important trading partner.
The situation we face from today underlines the message which EuroCommerce and its members have sent to Europe's leaders ahead of the summit next week on Europe moving forward quickly to enhance Europe's global competitiveness. This requires a determined effort to pursue the realisation of a properly-functioning single market, an open trading environment and EU and national regulation which encourages technological innovation, competitiveness and investment. This is the best and most direct way to create prosperity, jobs and growth for Europe's citizens.